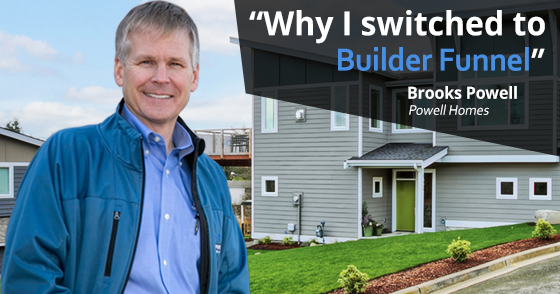 "Builder Funnel helps me generate more leads and sales from my website. All I do is meet with them weekly to review action items. They take care of the rest."
Talk to a Builder Funnel marketing expert today. Fill out the form to schedule a 30 minute call valued at $250. We'll look at your website and give you tips for improvement at no cost to you.
Need a bit more backround on Builder Funnel?
We're a marketing and sales focused agency that specializes in helping builders and remodelers increase qualified leads from their websites. We help our clients grow! This isn't about the "creative" or the "advertising design". We have a proven process for generating leads online.
Still not convinced? Here's what our clients are saying...
We have been working with Builder Funnel on the HubSpot platform for almost 2 years and had great success with greatly increased website traffic and more importantly increased leads. - Bob W.
We have been using Builder Funnel now for 7 months and have seen great results. We have increased our Website leads significantly. We now have an excellent tracking mechanism. The team at Builder Funnel is fast to respond and produce results. They continue to intoduce our company to new oppurtunities and excute them with little effort on our part. Great to work with! - John G.
The team at Builder Funnel has done a phenomenal job of improving our sales funnel. They are quick to respond to needed changes (great customer service). We have cranked up the SEO and are getting to the top 10 in all organic searches. We have four distinct brands and they handle all 4 for us. It gives me one point of contact for my blog,seo, ppc, web page changes etc. These guys are game changers. -Brooks P.
What are you waiting for? Take the first step to generating more leads.