Home Builders, Remodelers, Contractors...
Would you like to learn how to generate dozens of leads for less than $100? Immediately access our Facebook Ads Webinar Package!
Do you want to learn how to maximize your Social Media Marketing with Facebook Ads? Or maybe you're curious on how Facebook Ads can generate more leads for your remodeling business?
Learn from our resident Facebook experts, Steven Fielding and Danielle Russell, with this recorded webinar! Combined, Steven and Danielle have generated hundreds of leads on Facebook for their clients, and they want to teach you how.
What You'll Learn:
How to set up your first Facebook Ad (step-by-step video)
How to zero in on your target audience
Why Facebook Lead Ads are so powerful
3 example Ad Campaigns that have generated dozens of leads for under $100
Case Study on ad created during live webinar
Presenters: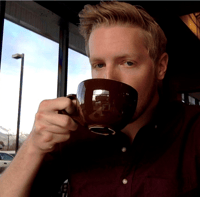 Steven Fielding
Steven Fielding is one of our most senior teammates at Builder Funnel! Steven has been using various forms of Facebook Ads for years and has gained hundreds of leads for his clients through his systematic style. Beyond loving digital marketing and getting results for his clients, he loves spending time with his wife, training his new puppy, and experiencing all the coffee there is to try in Pittsburgh!

Danielle Russell
Danielle Russell is our resident social media expert. She is passionate about learning what triggers a lead to convert on Facebook. Outside of experimenting and managing social media accounts, Danielle loves traveling the world with her husband, showing off her 3 furbabies on Instagram, and volunteering to support the local Military Community on various spouse and family advocacy boards.
Stop leaving your Facebook advertising to chance! Steven and Danielle can help you transform your Facebook Advertising overnight.
Purchase this Facebook Webinar package (includes the full hour-long webinar, step-by-step ad creation video, and a case study) for only $97! Click "Buy Now" to gain immediate access to the full package.